Dr. Jennifer Buchanan, dentist at You First Dental, Airdrie: "First, what are dental veneers? Dental veneers are porcelain shells that are custom-made to fit over your teeth to help correct imperfections like chips and cracks. The veneers are bonded onto the front of your teeth, effectively covering them up, so you can look good while also boosting your oral health at the same time. As with any dental procedure, there are pros and cons of dental veneers that you should be aware of before you decide to get this type of treatment done."
3 Pro's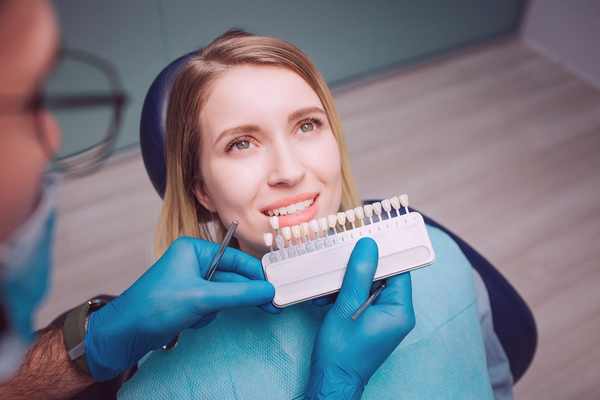 Pro 1: Fast results with dental veneers.
One of the dental veneers benefits is fast results. After a consultation to determine if you are a good candidate for dental veneers, treatment can begin in as little as two weeks. Because they're custom-made, they don't require too much time or anesthesia, which means recovery from having dental veneers is often faster than other restorative procedures. All things considered, you could have your new smile ready for your upcoming wedding or business meeting within about two to three weeks—not months! Event coming up and strapped for time? You First Dental in Airdrie provides porcelain dental veneers treatment for all ages, fast.  Contact us today!
Pro 2: Dental veneers can correct many dental issues.
It's true, dental veneers are often used to correct a range of dental issues, from minor tooth stains to serious gaps between teeth and ugly chips or cracks. The most common cosmetic dental issues can be solved with dental veneers. That's why so many people are interested in learning about dental veneers and their benefits. For most patients, getting porcelain veneers is a simple process that results in a beautiful new smile – guaranteed! Not happy with the way your teeth look? At You First Dental (your dental veneers clinic in Airdrie), we can tell you all you want to know about dental veneers advantages and disadvantages. Just make an appointment to learn more!
Pro 3: Dental veneers can replace damaged enamel.
Strong but not invincible, your enamel may still be worn down from vigorous tooth brushing or erosion by acidic foods and drinks. Also, stomach acid associated with acid reflux disease can damage your teeth. If you're bothered by your teeth's yellowish tint, chipped enamel or a misaligned bite, porcelain veneers can make your teeth whiter, straighter and more attractive. The procedure involves permanently gluing tooth-shaped porcelain shells to your teeth using adhesives. Be aware that ceramic veneers are sturdier than normal teeth, but they won't last forever—they usually have to be replaced after approximately 10 to 15 years depending on your oral habits. Simply put: Dental veneers are a great option for someone with damaged and/or crooked teeth, or badly worn enamel.
3 Con's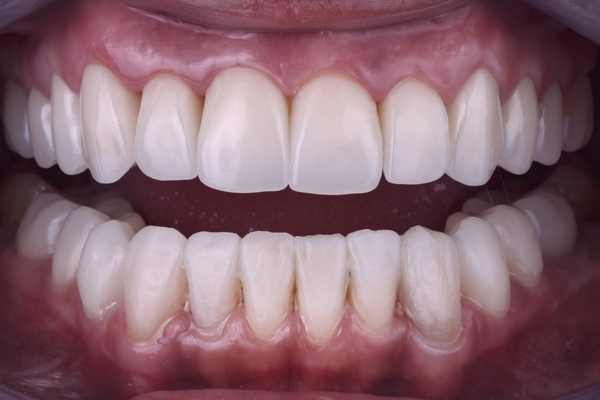 Con 1: Do dental veneers hurt?
Without any freezing, a dental veneers treatment could hurt a little bit. We recommend to ask what you prefer: Freezing or not. During your appointment, a thin layer of enamel will be removed from your teeth in order to attach the porcelain veneers. Then a cold gel pack will be applied to help ease any discomfort before or during treatment. Some patients have reported that they felt a little bit of pain during treatment without freezing, but most patients agree it's absolutely worth it for the long-term results. If you're concerned about whether or not dental veneers treatment hurt, always let us know in advance so we can provide the right options for you. This way, you can make an informed decision!
Con 2: Are dental veneers irreversible?
When asking about dental veneers advantages and disadvantages, we would say dental veneers are very safe. They are often used as a cosmetic solution for people who want results as soon as possible and  … beautiful results. Please keep in mind that once you have them, there's no turning back. Dental veneers are indeed irreversible. With dental veneers treatment, the structure of your natural teeth are changed so they fit better. This is a permanent solution because the new layer of enamel is permanent, and the old layer can't be replaced. Our recommendation: When you do it, let's do it right and let's do it for good.
Con 3:  How much do porcelain dental veneers cost?
It's one of the most asked questions in dentistry: How much do dental veneers cost? Costs may vary dramatically by region. Your individual medical condition and oral health can also be a factor in determining the price tag. If you have some dental insurance (not all our patients do), please discuss this with your dentist. Dental veneers provide a great solution to repair and improve the appearance of your teeth. They are not the cheapest solution but also not the most expensive solution either. What we hear all the time is: "It's absolutely worth it!" Living in Airdrie and considering dental veneers? Make an appointment today.