Below some of the ways Invisalign can help you achieve the perfect smile, without any of the downsides of traditional braces.
Invisalign clear braces are the perfect solution for straight teeth and a better bite without anyone noticing you're doing anything at all to your smile. Invisalign provides a technique that will straighten your teeth using a series of clear, removable aligners that are custom-fitted to your teeth. These barely noticeable aligners will gradually shift your teeth into the desired position. Invisalign has given hundreds of thousands of teens and adults amazing smiles.
There's a strong connection between your overall health and misaligned teeth. Poorly aligned teeth can put extra stress and pressure on the teeth and jawbone. This can cause:
• Receding gums
• Gum disease
• Indentations at the gum line
• Cold sensitivity
• Chipped or fractures teeth
• Tooth loss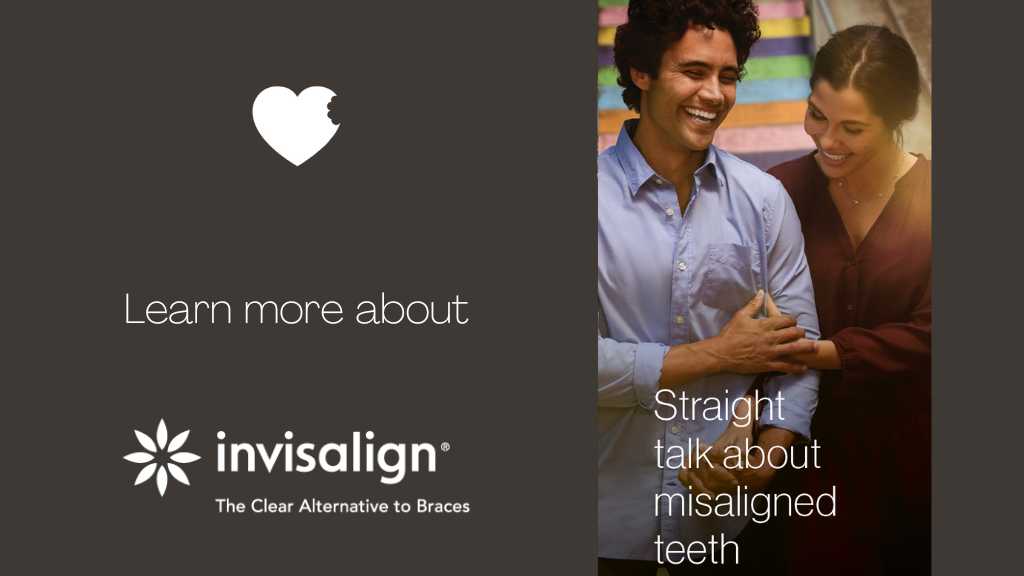 With an  individual treatment plan, Invisalign can solve a range of issues, including:
• Gapped teeth
• Overly crowded teeth
• Overbites
• Underbites
• Crossbites
• Narrow arch
• and Traumatic dental bites
Invisalign is for all ages. While commonly used to straighten teeth in teens and adults, Invisalign is a very effective way to treat and balance bad bites creating more stable forces on the teeth and jaw joints. Improving jaw joint conditions often helps decrease symptoms of TMJ dysfunction. Read on to learn more about the Invisalign advantage.
Yes, Invisalign is nearly invisible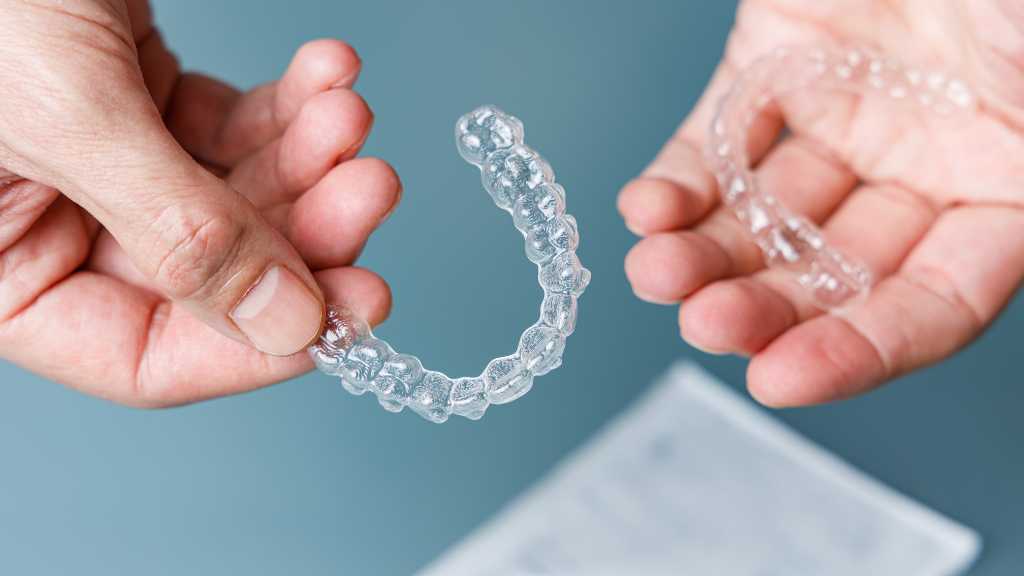 Invisalign clear aligners clear braces allow teeth straightening without the need for metal wires or brackets. The aligners are made of a medical-grade thermoplastic material.
Invisalign is an excellent choice for people who have difficulty maintaining good oral hygiene practices while wearing braces, or have to wear retainers. Invisalign is even successful in difficult cases with severely crooked teeth and jaw misalignment in kids and teens.
It's a proven fact that teenagers prefer clear aligners over traditional metal wired braces for an obvious reason: Their look and self esteem. When 'the look' is not right, it's usually hard to justify the objective: Straight teeth. Invisalign provides a barely visible solution which can make all the difference when you have to wear braces for a while.
See how it looks like BEFORE you decide!